Upcoming Events

Events sponsored by WVRCF and/or Friends
****************
Click on Images below for Larger Picture (in new window)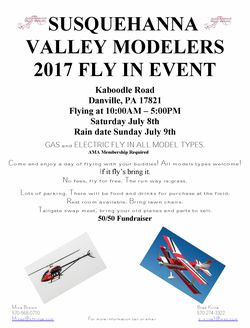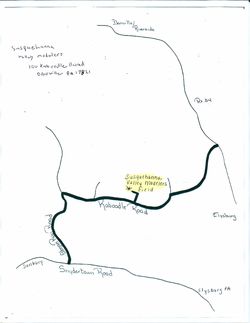 ****************
15th Annual Wings Over Piper Fun Fly
August 4th, 5th, and 6th
The 2017 Wings Over Piper R/C model plane fun fly will be held at the William T. Piper Memorial Airport, Lock Haven, PA on August 4th, 5th, and 6th. Hours for the event are: Friday and Saturday from 10-5, and Sunday from 10-2.
August 2017 marks the 15th Edition of Wings Over Piper. The event honors the role Lock Haven and the Piper Aircraft Corporation played in creating our country's general aviation industry. It also gives model plane enthusiasts the opportunity to fly their planes at an historic venue. A food vendor and R/C supplies vendor will be on site for the entire event. ALL PLANES ARE WELCOME, NOT JUST CUBS AND OTHER PIPER AIRCRAFT!
Important Pilot Information:
1. AMA membership required.
2. The "landing fee" for participants is $25 for the entire event.
3. Camping Information
*Electricity is available on a 1st come, 1st served basis.
*Hot showers will be available.
*$10 will cover you and your party for the three days.
4. Pot Luck Dinners- Both Friday and Saturday night we will have Pot Luck Dinners under the tent around 6pm. The club will provide a main dish like wings/pizza and bottled water as well as plates and silverware. Anything you would like to contribute to the dinner in the form of hot dishes, desserts, side dishes and the like will be great!
PLEASE CLICK ON THE LINK BELOW TO CHECK OUT OUR WEBSITE FOR PICTURES, VIDEOS, PILOT REGISTRATION AND OTHER USEFUL INFORMATION!!
http://wingsoverpiper.com/
****************